Military / Industrial SPEEDERTM
Military
SPEEDERTM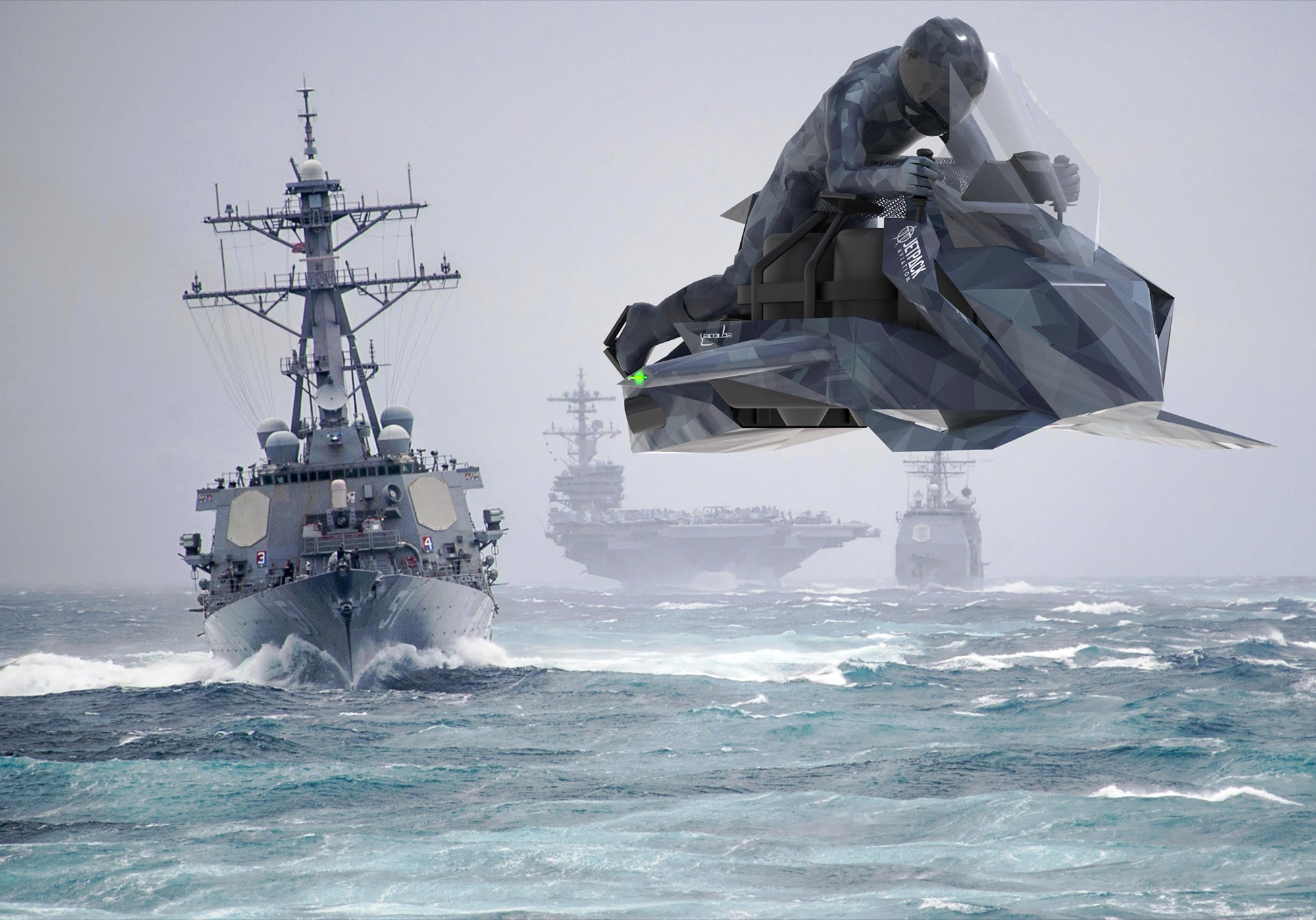 Cargo
SPEEDERTM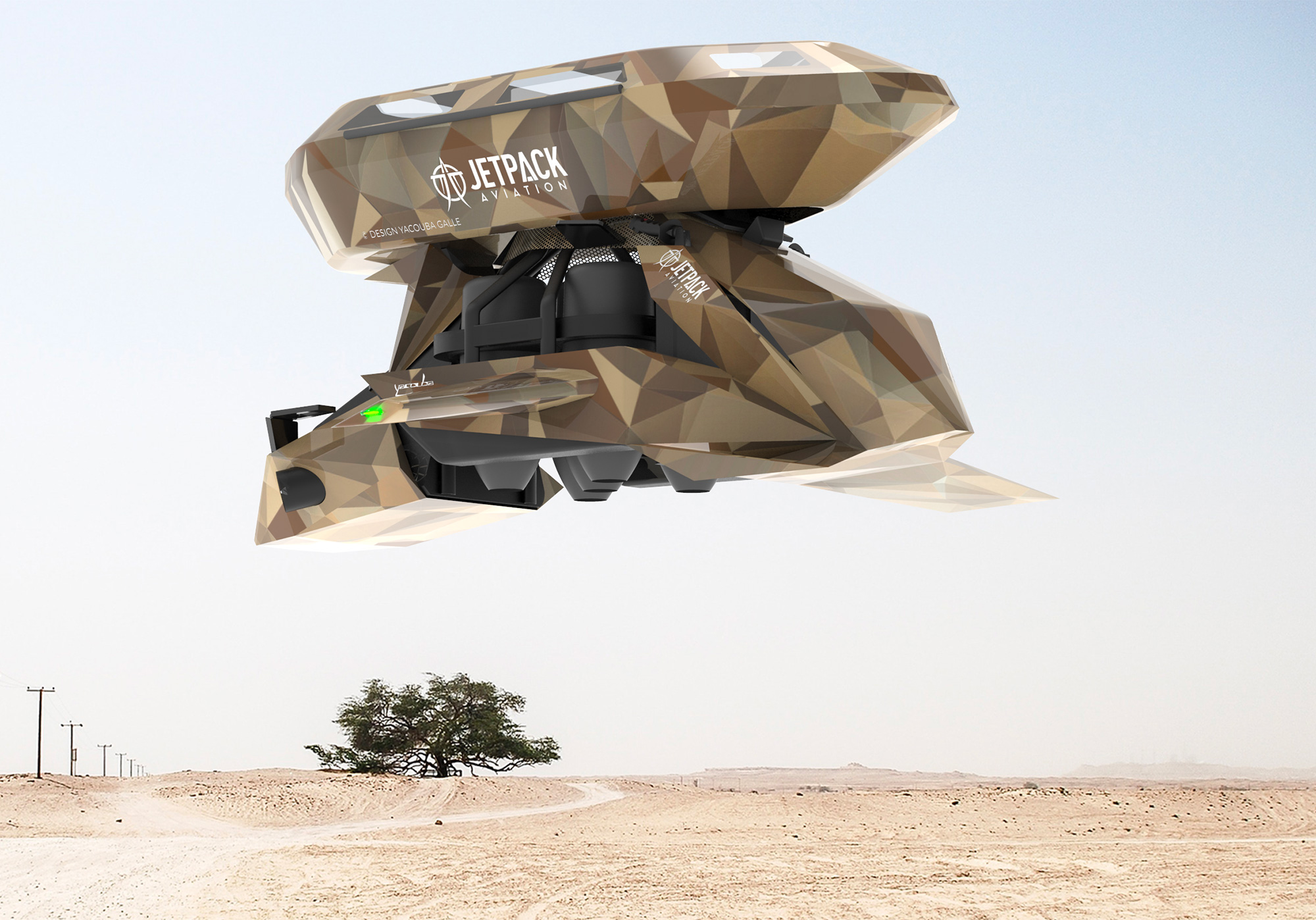 Empty Weight: TBD lbs
Max Thrust (ISA)*: 1,200 lbs
Max speed: > 150 mph
Endurance**: 20 - 30min
Fuel: Kerosene/JetA/diesel
Operating Ceiling: 15,000 ft
Piloted/Fully autonomous: Either
*Maximum thrust can vary depending on density altitude
**Endurance is dependent on pilot weight and density altitude
The smallest, fastest and safest way to transport paramedics, medevac the injured, move life saving suppliers and insert/extract personnel. When time counts, the SpeederTM will save lives. It will also be possible to fly a de-rated version recreationally.
The SpeederTM can either be piloted or flown fully autonomously. It can transform from a pilot carrying craft to cargo craft in less than 10 minutes by sliding off the pilot seat and sliding on the cargo pod or litter basket.
When piloted, the craft is entirely self stabilized - the pilot can simply input a flight plan and the SpeederTM will fly the route both vertically and horizontally. The pilot is also able to manually fly the SpeederTM using power, pitch, roll and yaw and controls but at all times the craft's control systems will ensure flight envelope protection.
We are currently test flying a 1/3rd scale prototype of the SpeederTM. We have modelled speed and endurance and these will confirmed through the flight testing program.
We will be producing two versions of the SpeederTM. A Recreational version and a Military/Industrial version. The aircraft will be very similar except for two elements a) total thrust - the recreational version producing approx 700 lbs of thrust and the Military/Industrial version 1,200 lbs and b) sophistication of flight planning and autonomous control systems.
Want to learn more or buy one? Contact us:
Military and Commercial sales:
* All performance specifications are preliminary and will not be confirmed until the completion of our flight test program.